UPGRADE FROM STRENGTH AND CONDITIONING TO HIGH PERFORMANCE
High performance software for all coaches, disciplines, and modalities. Write programs, prescribe rehab, build surveys, collect data, and automate training interventions. No spreadsheets. No PhD required. Just stronger, faster athletes with fewer injuries.
---
INDIVIDUALIZED
The most powerful, individualized strength & conditioning platform in the world
COLLABORATIVE
Improve collaboration to provide interdisciplinary, holistic care for all athletes
AUTOMATED
Implement data-driven training interventions without ever looking at a dashboard
Basic strength & conditioning is no longer enough. High performance sports management is the future of human development.
You've probably noticed that the world of sports and human performance is changing. Coaches from multiple disciplines are being asked to create an integrated, interdisciplinary health and performance operation. This requires people to step outside their silos and adopt a mindset of collaboration and cooperation. Professionals who remain stuck in the old way of thinking will get left behind.

Transform your program into a streamlined, high performance operation
Don't spend all your time writing sets and reps while the world around you changes and evolves. FYTT empowers coaches to collaborate and implement a more holistic, high performance approach.
---
START FREE TRIAL
ART + SCIENCE
FYTT IS THE ORCHESTRA FOR THE HIGH PERFORMANCE MAESTRO
---
Our cutting edge software has all the instruments you need to compose and orchestrate health and performance masterpieces. Provide the most comprehensive care and the best possible programming, no matter what sport you coach or how many athletes you train.
Strength & Conditioning
FYTT has the most powerful and efficient online strength & conditioning platform in the world
Sports Medicine
Track injuries, prescribe rehab, and manage return-to-play right along side the S&C programs
Wellness Questionnaires
Create surveys for any metric you want to track so you can keep tabs on all aspects of wellness
Automated Decisions
Build custom logic to automatically assign programming based on the data you collect
Reporting & Analysis
Easily build reports to review and analyze your data, and securely share it with outside stakeholders
Remote training
Deliver highly detailed, highly individualized training to any athlete, anywhere
Designed and battle-tested by coaches like you
---
FYTT was forged within the fiery furnace of college athletics. We understand the day-to-day grind coaches face, and our software embodies the accumulated experience of the world's top scientists and coaches who for decades have been practicing and refining the art of applied sport science.
Born of top-tier athletics
FYTT has partnered with University of Utah to design and build the platform within the Utah Athletics ecosystem. Our software reflects the collective intelligence of the top-tier coaches at the university and their passion to develop world-class athletes.
Ernie Rimer, CSCS, MEd, PhD
Ernie is the Director of Sport Science for University of Louisville and the Chief Science Officer at FYTT. Ernie is well-known and respected for his practical application of sport science and his insanely powerful spreadsheets. We've taken his expertise and turbocharged it.
Doug Elisaia, CSCS
Doug is the Director of Football Sports Performance for the University of Utah, and he plays a critical role in testing and refining the software on the floor. Doug runs one of the premier sports performance programs in the world, so once he incorporates features into his operation, we feel really good about what we've built.
TAKE A TOUR
---
Experience the software first-hand.
Try FYTT for yourself

Dive in to start writing workouts and building programs. Get a feel for the power of the platform, and see what it's like to implement your preferred style of training.

Try FYTT with your athletes

Feel free to do a few test runs with athletes. Ultimately they need to like it, and we give you the ability to feel confident about their experience with the software.

Let FYTT do the grunt work

We get it: moving from one system to another and migrating your content can feel daunting. But don't sweat it. We're happy to help you with onboarding if you want.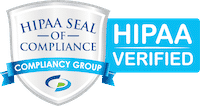 LOVED BY COACHES AT ALL LEVELS
---



FYTT allows us to provide an unprecedented level of individualized service to all of our student athletes. Our coaches are able to spend less time programming (sets & reps) and more time serving the student athletes.



Time management is such an important part of the S&C field. FYTT has helped us tremendously. Less time spent repetitively writing training programs means more time for everything else, which improves the service we can provide to our teams.
Providing individualized training to many athletes at once is hard
Coaches spend the majority of their time writing programs and managing logistics. This leaves little time for reflection, analysis, and continuous improvement initiatives.
FYTT eliminates the need for spreadsheets and bridges the gap between long-term planning and day-to-day execution, saving you tons of time and hassle. You no longer have to make a choice between sound sports science and efficiency.
But it's more than just getting rid of clunky spreadsheets and paper handouts. It's about incorporating the nuances of science and coach expertise. It's about evaluating outcomes. It's about freeing up time for departmental improvement, continuing education, and better work-life balance.
TRUE "ATHLETE MANAGEMENT"
Much more than just charts and graphs
Some products on the market specialize in the collection and presentation of athlete data. FYTT provides tools that actually help you get your job done.
Read More